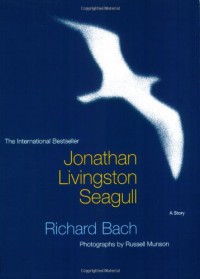 It was a symbolic story, representing some Platonist ideas about people being representatives of abstract objects. Jonathan was a gull who wasn't satisfied with ordinary life and craved speed. He was banished from his society and eventually was rewarded by immortality and limitlessness.
The last chapter had some notions of Christianity; Jonathan being a metaphor for Jesus.
It's advantages were it's simplicity and abbreviation.
But I wouldn't recommend it to my children. It somehow advertises radicalism and antisocial behaviors.